Miesquina Deli
43-01 31st Ave, Astoria, NY 11103
Order now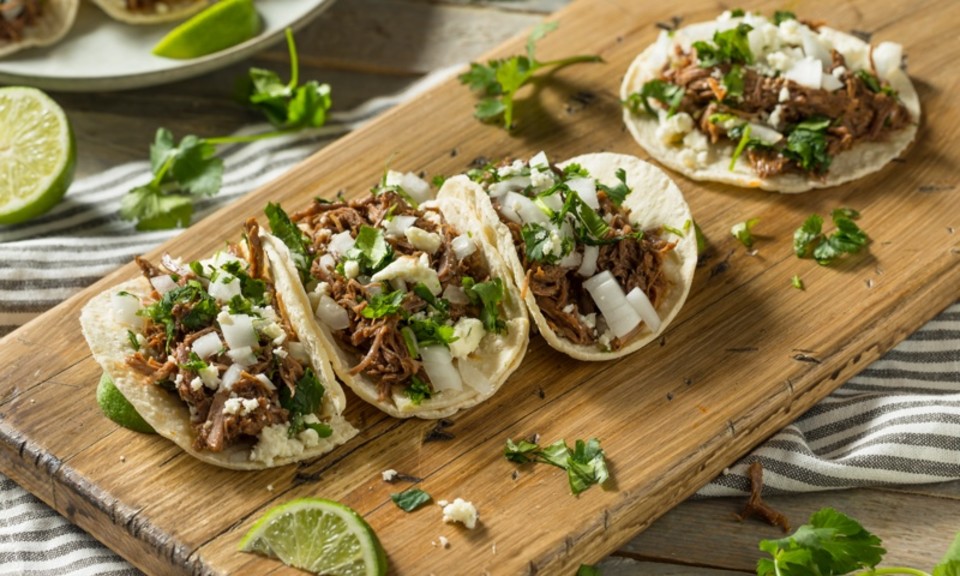 jackie
This deli is amazing. Ive ordered from here almost everyday and the food continues to be delicious. The mozzarella sticks are good and Im addicted to the sauce it comes with like a Spanish flavored orange sauce. The bagels are so good and soft no matter the time of day or night. Their sandwich rolls are soft and flavorful. I also ordered the quesadilla which was sooo good and huge. Came with the freshest salad loaded with tomatoes and avacados. Their chicken taco was huge and tasty for $3 cant go wrong. Please try this place very good.
Stephanie
Havent tried all the food ordered but no complaints w what I ate,delivery was early,delivery guy was nice,my order was correct,everything looks good,Ive got food from them a couple times before(not through grubhub),I would def order from them again,I was worried about the chicken salad because of another place I ordered from but it was indeed a normal chicken salad sandwich&not some canned bs w nasty juice all over the bread
Andrew
Ah stop deli. All I can say is where else can you find a huge heaping bowl of nachos of decent equality, or a huge tasty sandwich at 5am? The food is admittedly cheap, but at that point your posing for convenience. Not the best, not the worst, but highly convenient. Recommended.
Brandon
I have ordered from this place 8-10 times, and have never received an incorrect order, the timing has been maybe a bit long but nothing out of the norm, and the prices are solid! I saw these comments and thought i'd give a shout out from a loyal customer
Matt
I was watching the episode of How I Met Your Mother where Marshall is trying to find the best burger in New York and was overcome by a crippling burger craving... At 2:30 AM. This place delivered in 14 minutes and the burger hit the spot!
Erin
Love this place! Food is fresh, guacamole is excellent and so is everything else I've ordered. I love the salad that comes with your burrito or quesadilla. It's actually a beautiful fresh green spring mix with sliced avocado and sliced green and red peppers and red onion and a tasty vinaigrette, just lovely and overall great quality...such a step up from lame iceberg salad. I also love how they deliver late night! I've ordered mid day and 330 AM and each time the food is never to disappoint and delivery is always speedy for me!
Surjit
The food here is amazing! It's really authentic and you can taste the individual flavors. This spot has been around ever since i've been born and it hasn't seized to deliver. Their prices are amoungst the fairest around. If you're stumped on what to order, i'd recommend the nachos with grilled chicken (substitute the meat if chicken isn't your thing)
Claudia
Food is always amazing! I'm about a few blocks away but the wait time is long about 30-40 mins, but they always deliver during the time frame given so can't really complain. You def. get your money's worth for the quantity they give. Love their tamales verdes and their nachos! Everyone at my job loves their food!
Amanda
Our food arrived in 15 min--so fast! This is my favorite takeout Mexican food so far. The tacos, sopes and burritos are all delicious. The price is great, it arrives crazy fast and everything tastes phenomenal. So glad to have it in the neighborhood.
Amandalys
Delivery time said 40-50 minutes the food came in 20 minutes, hot, nothing was missing and the food was amazing! Hands down my new go to place. Large selection of food, open later than most places and the prices are very affordable.
About us
24 Hours, American, Dinner, Lunch Specials, Mexican, Sandwiches
Today

Delivery: 7:00 AM - 5:00 AM

Takeout: 7:00 AM - 5:00 AM

Delivery

Wednesday:

7:00 AM - 3:00 AM

Thursday:

7:00 AM - 3:00 AM

Saturday:

7:00 AM - 5:00 AM

Takeout

Wednesday:

7:00 AM - 3:00 AM

Thursday:

7:00 AM - 3:00 AM

Saturday:

7:00 AM - 5:00 AM